The Curious Case of the Changi Christmas Dinner
The propensity of human-kind to make light of the direst of situations is well documented.  One can hardly imagine the horrors and deprivations suffered by those who were interred in Japanese Prisoner of War camps during World War II.  And yet, amongst the brutality, malnourishment, rampant disease and boredom; the famous Australian 'larrikinism' still had moments to shine through.
In 2013, whilst planning the first ANZAC Day exhibition by the Museum, I came upon a series of articles from the Changi POW camp.  This one Christmas Card  immediately got me curious.  The card was presumably created by Major Burnett Clarke, as his name appears first on the inside of the card.  Even just to have the gumption to create a bit of Christmas cheer in such a place, is a feat in itself!  But the second part of the card is even more curious – it has a typed menu for Christmas dinner.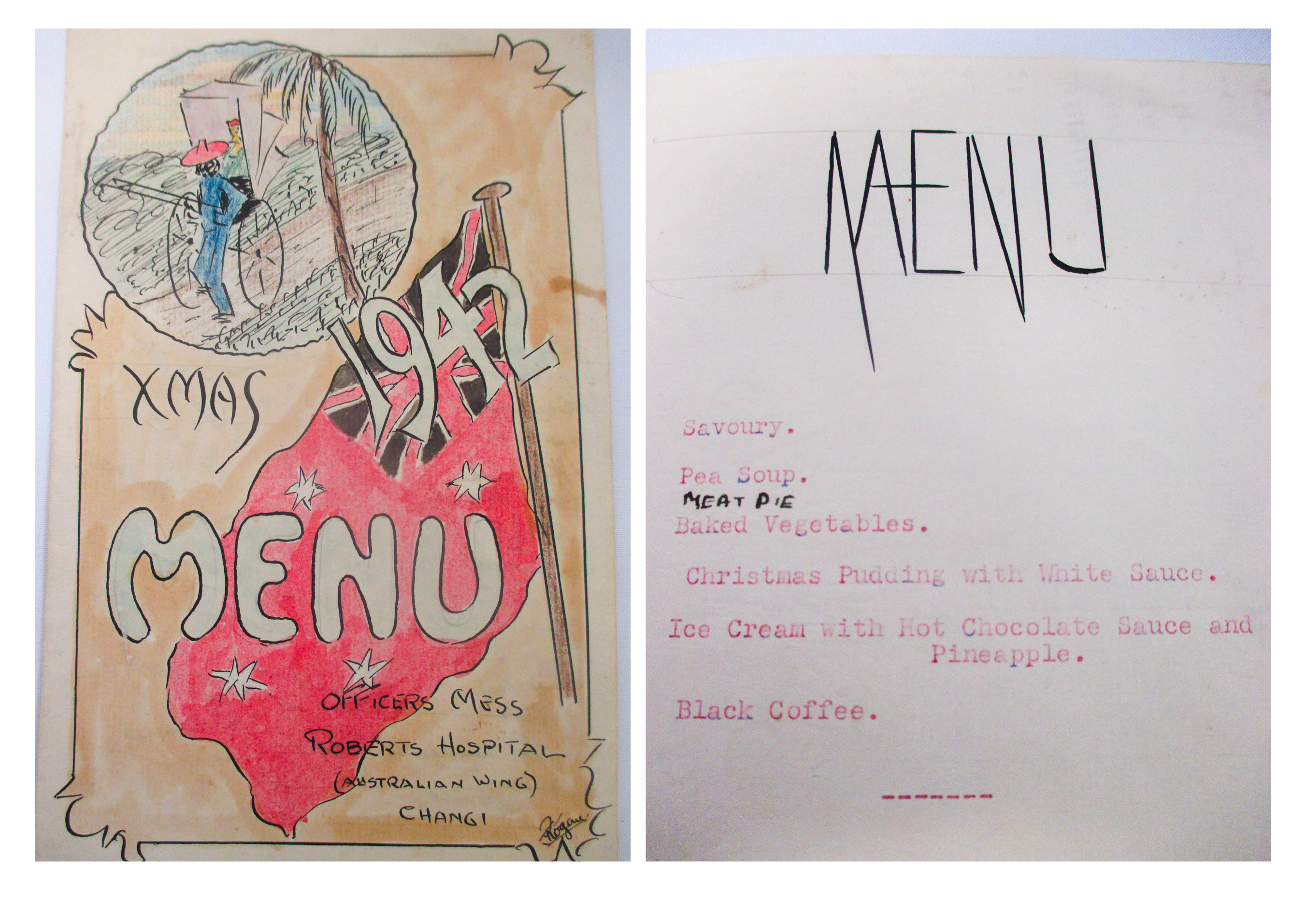 At first the menu seems plausible for what might be 'scrounged' up in a POW camp.  But when I read 'ice-cream', my curiosity peaked!
How would the POW's have obtained ice-cream and how would they have kept it in the tropical heat of Singapore, in the middle of summer?  Surely, it had to be fake!
It's true that, compared to POW camps on the Thai-Burma railway and at Sandakan, prisoners at Changi were better off.  But it was still no Raffles Hotel!  Rice, a few vegetables and an occasional 4 ounces of meat per week was standard fare – a far cry from black coffee, pudding and ice-cream!
Maybe what we have in this card is an attempt to raise the morale and spirits of those prisoners who, perhaps, were facing their first Christmas interred and way from their loved ones?  Did it work?  It's hard to say, but we may surmise that it had some effect as additional cards appeared thereafter.  This card talks about the goose that was misplaced or stolen after a parade.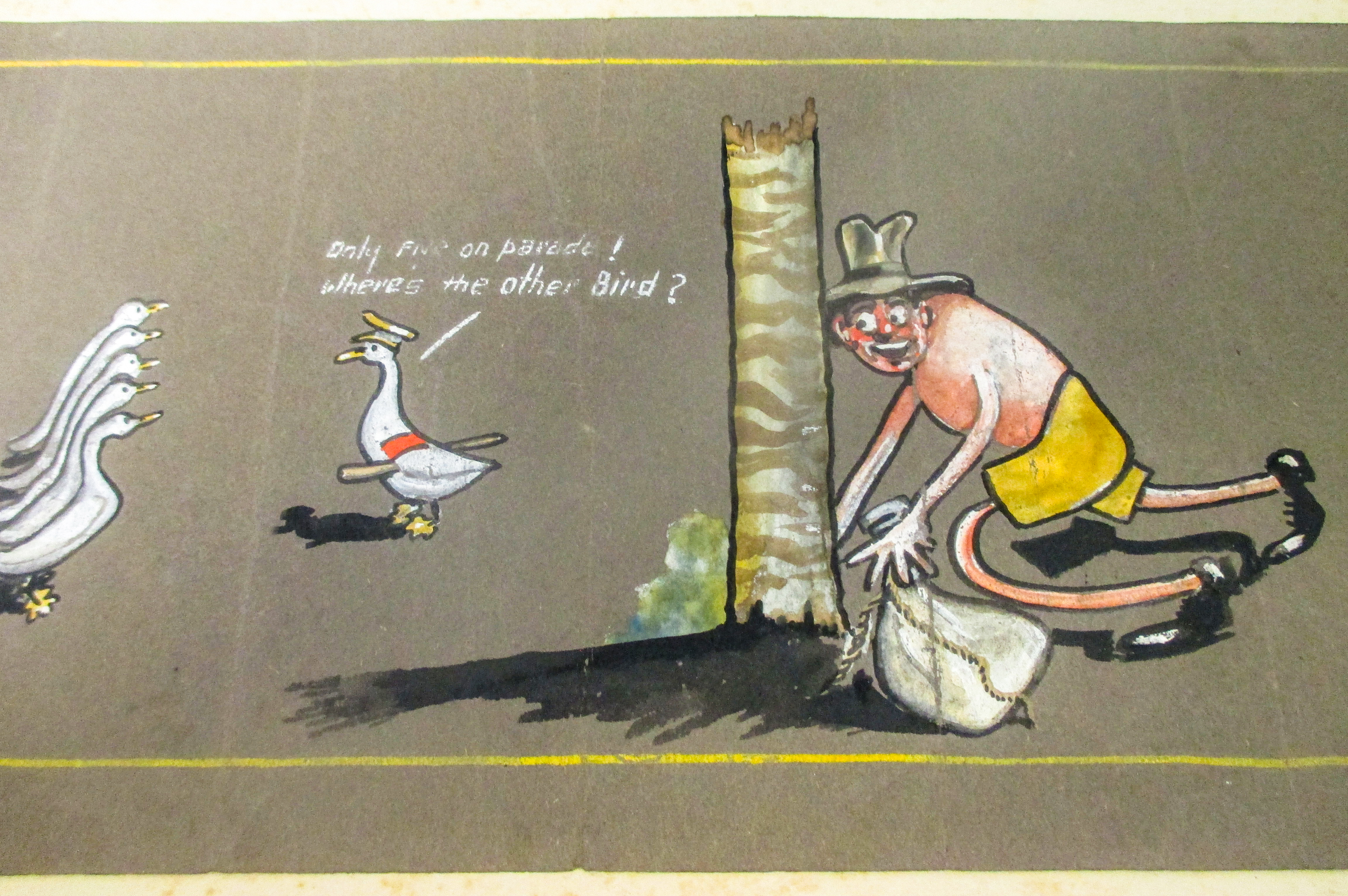 Humour as a diversion from the horrors of war was often used by troops, whether they were on the front lines or interred in camps.  A series of publications were created by Lieutenant Ronald Williams whilst a prisoner of war in Java.  And then who can forget the 'Peninsular Press', a regular newspaper produced for soldiers entrenched at Gallipoli during World War I!
Curiously though, when I viewed online a standard list of rations for Changi prisoners, I noticed the inclusion of milk!  So, did they really make ice-cream?