A postdoc, a wife, a mum: one woman (in science)
Dr Giorgia Mori obtained her PhD and spent the first years of her Postdoc in Italy. Keen to experience the academic world internationally, Dr Mori is currently a Postdoctoral Research Fellow in the Blumenthal Lab at the University of Queensland Diamantina Institute, working on laying the foundations for optimizing a new drug lead against the infectious disease tuberculosis.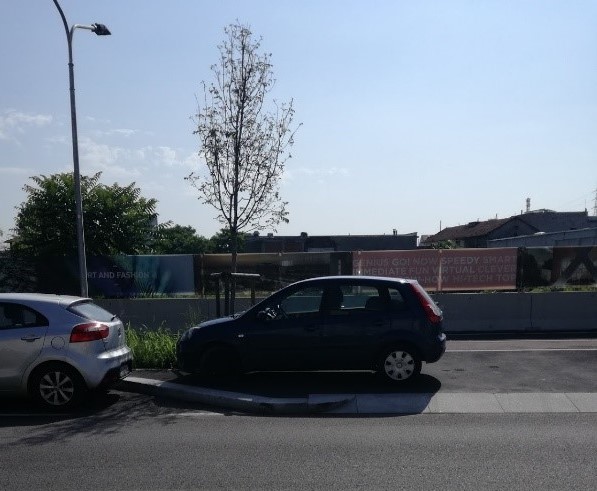 Milan, Italy: It's Monday, again. I wake up, quickly get ready and say goodbye to my husband (if he's not already on his way to work), drop my daughter to childcare, then back to the car, put some music on and start the "one-hour of driving and one-hour of looking for a parking" trip to my workplace. Work. Time to go. Hope I don't have a fine because I have parked my car on the sidewalk again (today, one hour was not enough time to find a parking space). Then, hope I'm on time to pick my daughter up from childcare (if you think traffic jams in Brisbane are insane, you should visit Milan during rush hour!).
This was my life. No time for going to the gym. If I tried, I would have been back home at 10pm. Eating dinner together with my husband and my daughter? Just impossible for the three of us to be at home at the same time. Maybe a weekend somewhere out with my family, friends or parents? No, the weather's still too cold, let's just stay at home.
Eventually, my husband and I decided enough was enough. We needed a change of scenery, and just a couple of months later, both of us had a new jobs in Brisbane, Australia.
Our parents and friends questioned our decision, and wondered if it wouldn't be as easy as we thought.
Well… life has NEVER been so easy.
Brisbane, Australia: Now, I wake up in the morning and have breakfast with my husband and my daughter. I spend five minutes riding my bike, drop my daughter at childcare, then have a refreshing shower at my workplace. Then it's work time. And at the end of the day my family are all at home, the three of us at the same time! Compared to our life in Italy, it is simply unbelievable.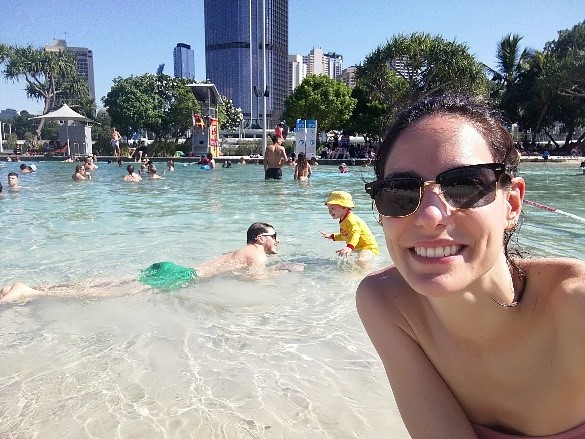 When the weekend arrives, we can enjoy all that Brisbane has to offer, including swimming pools, playgrounds and the koala sanctuary, to name a few.
The first thing I love about Brisbane is the smell of flowers in the air. I am already used to it but I can still appreciate it, especially when it rains.
The second thing I love is having a reason to say "thank you" at least once a day. It's always a real thank you, to somebody helping me in finding my way in a completely new environment, for trusting me even if we have just met, or for making me feeling at home.
After just three months here, I can quite confidently say that I couldn't have made a better choice.
And what about my daughter? Many people back home in Italy thought she would have trouble settling in, but I'm glad to say it's been the complete opposite. She is growing up as a perfect bilingual little person, which is exactly what I want for her. As an Italian mother tongue baby, she would have otherwise spent several years (and a lot of money) to learn a very basic version of the English language. Now when she looks at me and says "yes" instead of "sì'", it is quite touching.
So here is what I can say about me moving from Italy to Australia:
As a postdoc, I am still doing the research I love, within the amazing University of Queensland Diamantina Institute (the building and facilities are still impressing me).
As a wife, I have plenty of time to spend with my husband.
As a mum, allowing my daughter the opportunity to grow up in a multicultural environment where differences don't exist and each person as who they are, a human being, is my gift to my daughter.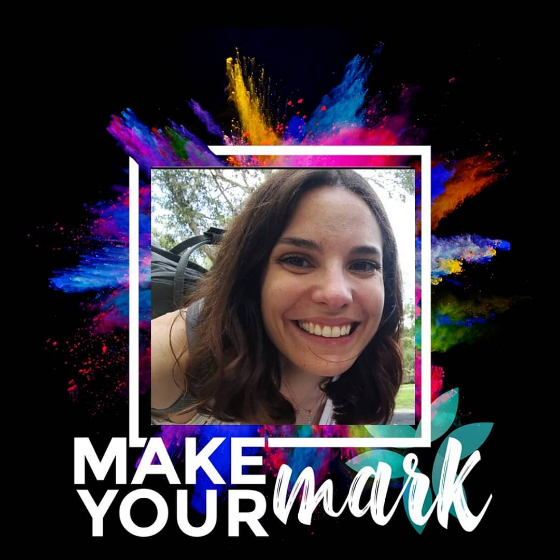 And as a woman (in science), I can appreciate that here female academics are awarded and recognized for their achievements. I have attended inspiring seminars from female scientists working at UQ. Also, I am proud and humbled and really excited to be nominated for a 2019 Women in Technology Award.
Of course, not everything is perfect. We are far from home, we miss our parents and friends, but we can't wait to show to all of them what we have gained, and what we would have missed out on had we listened to the little voice inside, full of doubt.
Here is what I can tell all those people in need of a change but that always find a reason for holding back… just go for that change! Adventure, and maybe a better life, lies ahead!