Mysteries of the Medical School Building II
Recently, as part of the renovations, the eastern annex on Level 5 was largely demolished. In doing so, this has raised a few architectural mysteries.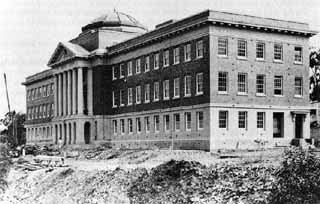 When the building was first constructed, this area was part of the roof of the building and supposedly there was no other construction at the time. However, it is evident from a photograph taken in 1938 by the Courier Mail that some form of a small structure occupied a portion of the eastern roof top. What that structure was used for remains a mystery.
The annex on Level 5 has traditionally been considered by many to have been incorporated during World War II and used as offices for American soldiers who had barracks erected nearby, in Victoria Park. However, according to J.S.G. Biggs in his article for 'A Medical School for Queensland', 1986, Doherty (ed);
"It was recommended that emergency quarters be built for Physiotherapy on the eastern end of the roof of the Medical School…." (pg: 74)
This seems to debunk the traditional view for the origins of the Level 5 annex. Biggs continues that;
"The new rooftop construction had been completed, except for painting, by May 1944…." (pg: 74)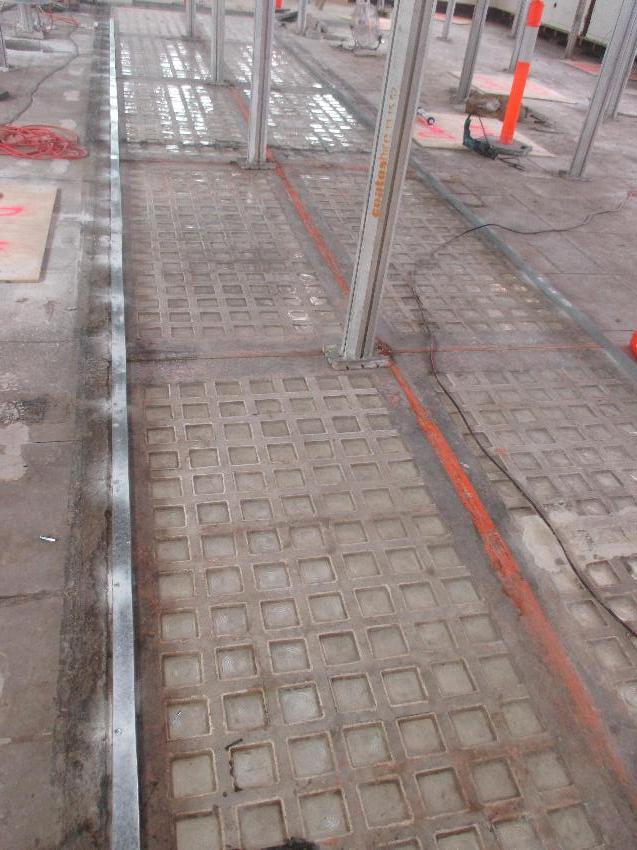 In the construction of the annex, the floor was raised above the roof level. Again, this has caused a few people to wonder as to why this was so. With the old, floating floor removed a series of glass panels were found set into the floor.  When the building was constructed and before the annex added, these panels (skylights) were designed to allow additional lighting to the rooms below. The annex floor was obviously raised to ensure that these panels were not destroyed.  The skylights will remain as they are, providing an additional feature to the intended function space on Level 4.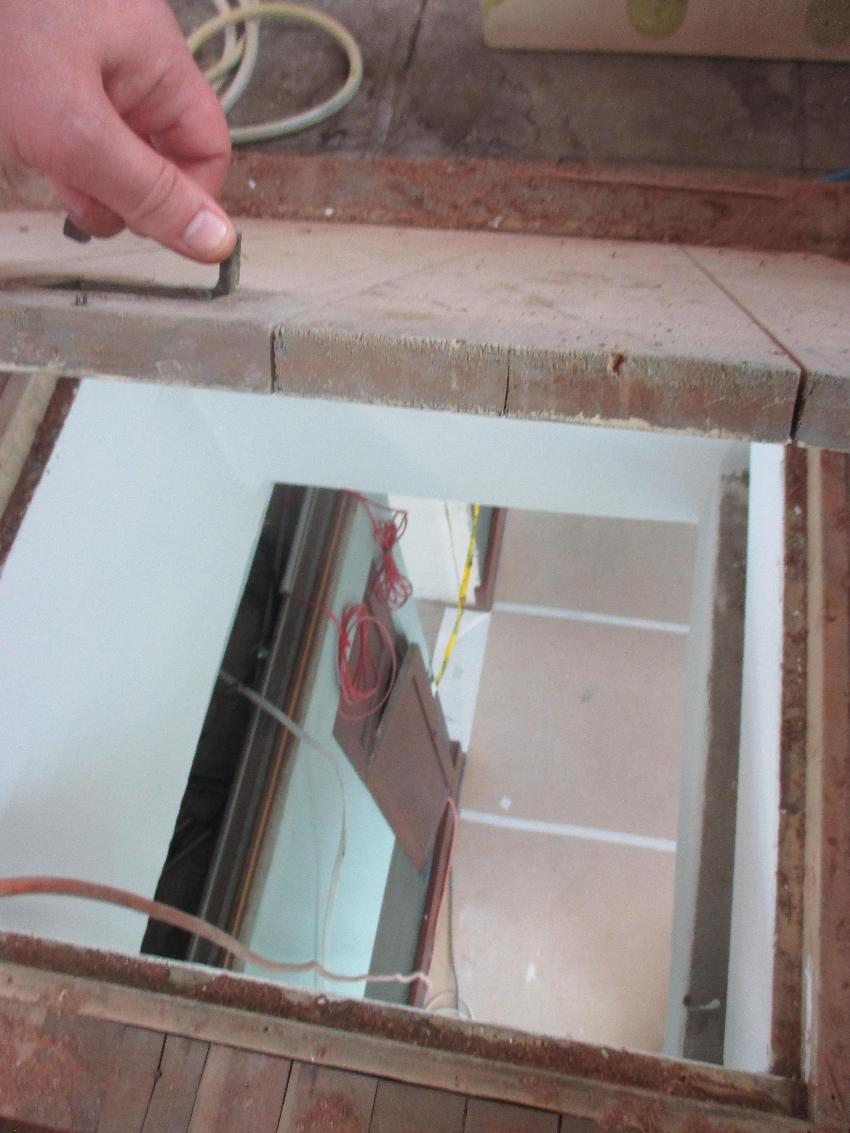 Another mysterious find was that of a trapdoor in the floor, located near the eastern fire escape. This trapdoor opens into the space above the Level 4 corridor. It's placement and purpose is not conclusively known but it is surmised to have been part of the original building – perhaps as an access point for servicemen requiring egress onto the roof of the building.
Yet another feature of the roof level that has had some perplexed is the metal palisade that runs around the edge of the roofline.  The answer to why this was incorporated into the original plans will have to wait until our next 'Mysteries of the Medical Building' instalment.