News and views - December 2019 edition
On leave
Dr Carolyn Leach who began as a volunteer in 2012 has spent most of her time cataloguing the book collection and helping with other activities. In 2015 Dr. Leach curated the highly successful 'Brisbane Diseased' exhibition. Dr Leach has also assisted with the Pioneering Medical Women's display in 2018 and curated a display for the 'Spanish Influenza' anniversary in 2019.
Dr Leach has decided to take some time out, but still pops in from time to time and plans to continue her involvement with the Museum in one capacity or another in the future.
---
New volunteer
The Museum welcomes our newest volunteer Janet Douglas who began working in October 2019.
Janet comes to the Museum from her previous position as Library Co-ordinator at Braille House. Janet is also a fully qualified braille transcriber and can also transcribe 'moon' documents and is skilled with cataloguing and classification systems. Janet has already made a valuable impact in helping to 'tweak' the classification system used by the Museum and has taken on the continuing task of cataloguing the book collection.
---
Farewell to Julie
In October, the Museum held a morning tea at 'The Dose' to thank Julie Ayre for her contributions to the Museum and to farewell her. Julie and her husband have moved to Tasmania, but Julie promises to come back and visit often.
Julie first became involved with the Museum after accepting the position of Curator at the Integrated Pathology Learning Centre in 2010/2011. After retiring, Julie then came in as a volunteer with the Museum assisting with the planning and development of an exhibition on 'Art in Medicine'. The Museum plans to have this exhibition opened in 2020 after renovation works are completed.
---
Open House 2019 – Craigston
On the 12th of October 2019 Craigston opened its doors to the public as part of the celebration that is Brisbane Open House.
Two hundred and eighty-one people came and peered inside the historic medical suite on the ground floor despite the inclement weather an indication of the interest and intrigue this building holds for Brisbanites.
The medical suite has only had 4 changes of ownership in the last 93 years,
Craigston was built in 1928 and is the first residential multi-storey building in Brisbane.The concept of a multistorey residential building in Brisbane was conceived by a syndicate of doctors, including Dr Cameron who wished to live close to  both their consulting rooms and the local hospital.
Hence the ground floor was designed to be medical offices and the front office has been in continuous use till the present and retains many features of a bygone medical era including the desk from which Dr Macartney consulted in the 1930's a patient examination bed with masterful carpentry and a wrought iron and glass medical cabinet.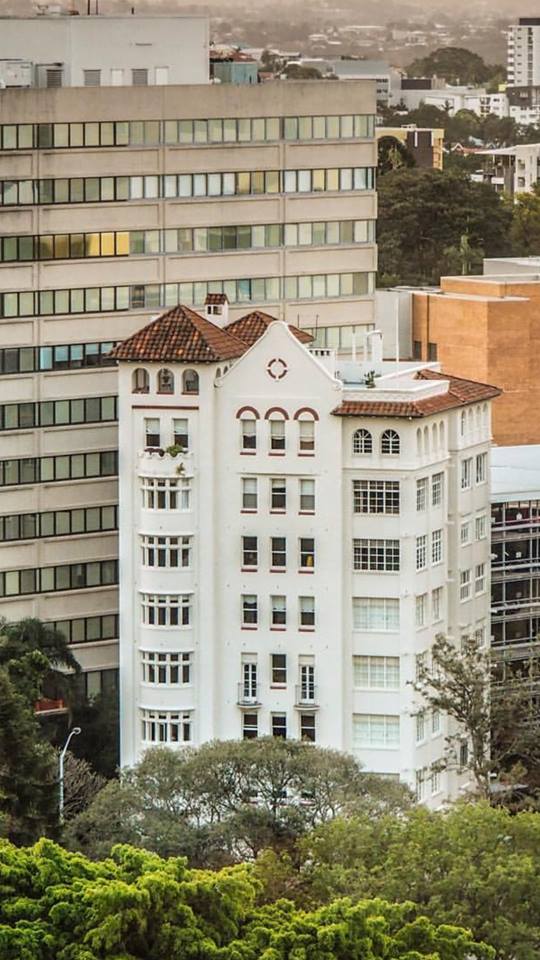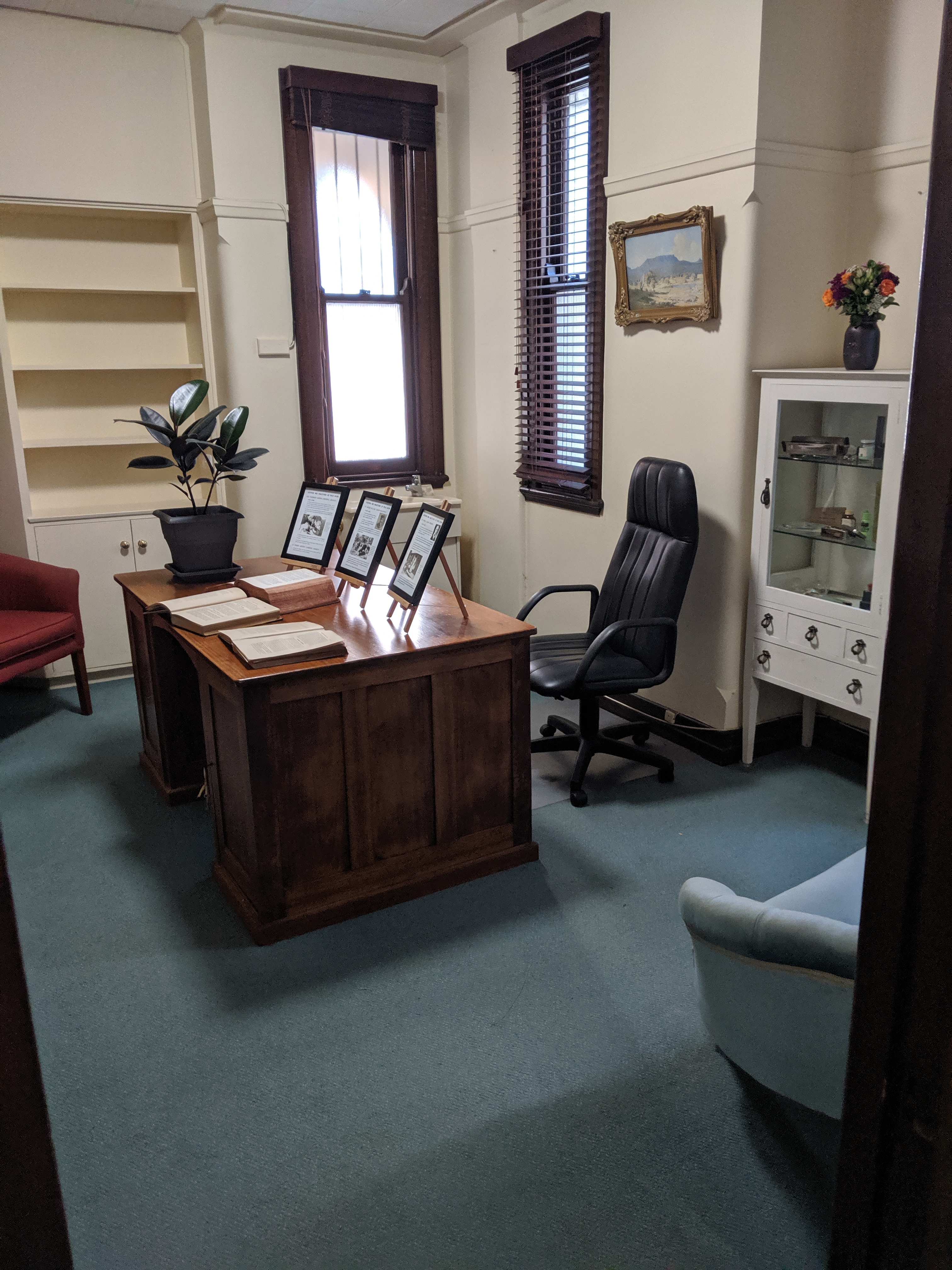 Craigston is indebted to the Mark Hirschfield Museum for the permission to exhibit and the loan of a manual orthopedic drill, a Wrigley forcep prototype, heamogloginometer and glass syringes and also indebted to Annette Ruschena an avid historian and Craigston resident who sourced WWI and WWII photos of doctors who have consulted from the left hand side ground floor medical suite of Craigston.
Let me conclude by quoting an epithet about Dr MaCartney written by Sir Clarence Leggett, who also practices from this medical suite:
 "A man of personal surgical achievement, one who was a patient searcher of the truth and was of unfailing courtesy and absolute integrity", timeless attributes I think to which every medical practitioner aspires .