Eakin honoured by appointment at critical time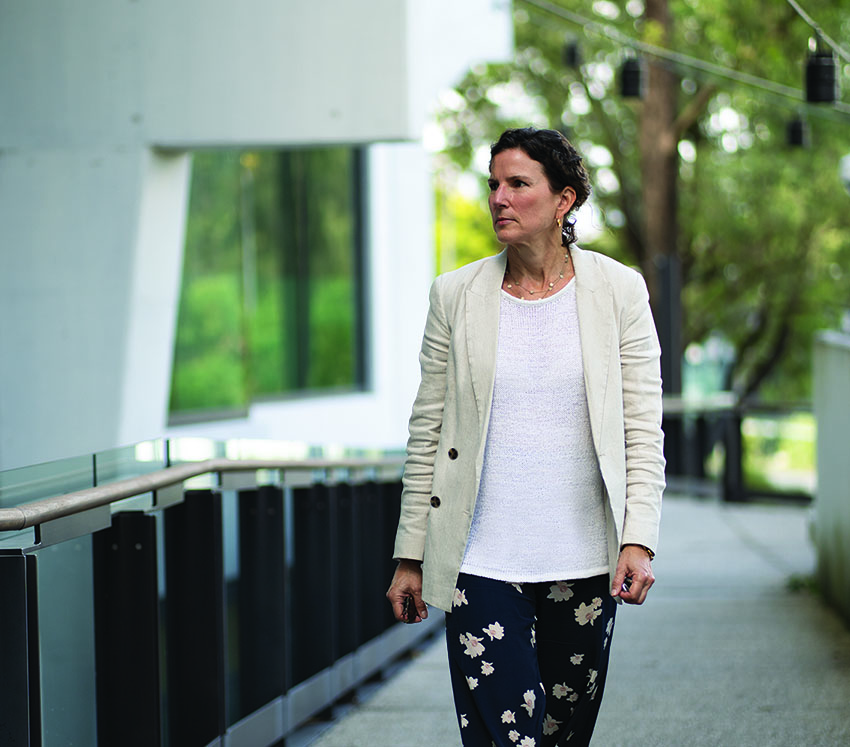 There was no time for tentatively feeling out her role when Professor Elizabeth Eakin was appointed as the new Head of UQ's School of Public Health in October 2020.
At a time when COVID-19 was still a rapidly evolving phenomenon, and modes of education and workplace parameters were being challenged, Professor Eakin hit the ground running.
"Luckily, having been at UQ since 2005 – when I first joined as a Principal Research Fellow – I knew the lie of the land reasonably well," Professor Eakin says.
"Most recently I was Associate Dean (Research) for the Faculty of Medicine and was honoured to take this role at a point in time when public health was at the very forefront of community priorities.
"We've reviewed our school strengths and have developed a research strategy that's all about capitalising on those strengths and further building capacity for research.
"There is a particular emphasis on early career academics and higher degree research students."
A key focus for the School of Public Health is to continue the development of an Aboriginal and Torres Strait Islander Impact Strategy.
This endeavour corresponds to the School's strength in Indigenous Health Research and UQ's commitment to the Reconciliation Action Plan.
Professor Eakin's vision is to grow the next generation of leaders within the School of Public Health, so that excellence in teaching and research is maintained, while the School creates meaningful impact in unison with students, collaborators and community partners.
"We are seeing increasing enrolments across both undergraduate and postgraduate courses," Professor Eakin says.
"At a time of COVID, that's a huge endorsement of our academics, who responded incredibly by moving almost everything online, yet still provided a top-quality experience for students.
"The hard work and success of our staff is being reflected in continued positive student feedback."
A Thompson-Reuters Highly Cited Scholar in the years 2016-18, Professor Eakin's academic achievements include 15 continuous years as a NHMRC Research Fellowship funding recipient.
A clinical psychologist, the new Head of School was previously Director of the Cancer Prevention Research Centre and possesses extensive contacts across the cancer control community from her years of dedication and impact.
---
This is featured in the Winter 2021 edition of UQmedicine Magazine. View the latest edition here. Or to listen, watch, or read more stories from UQ's Faculty of Medicine, visit our blog, MayneStream.