Message from the Executive Dean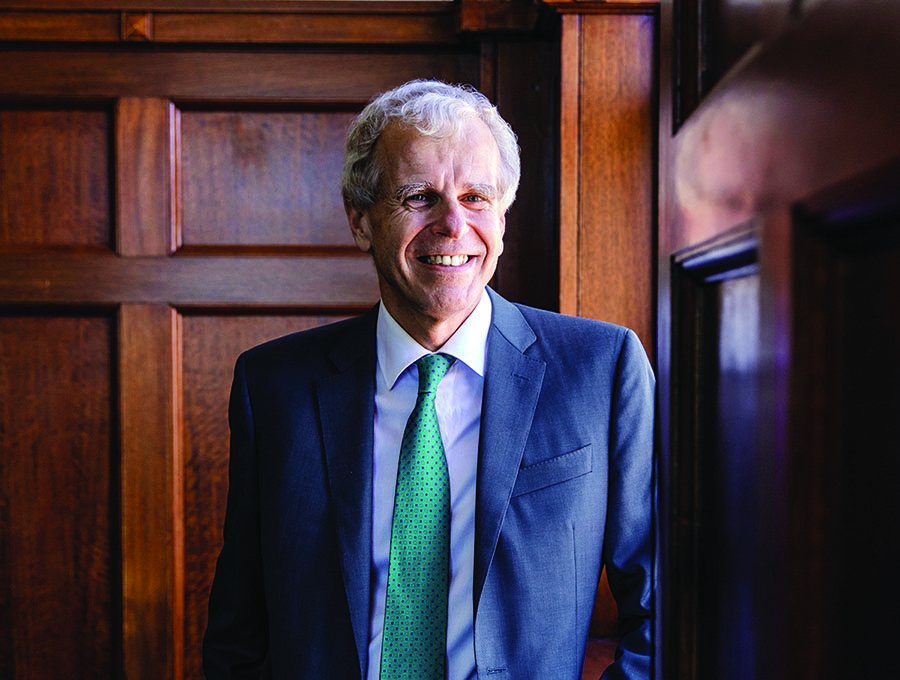 It is reasonable to say 2020 was an unprecedented year for the Faculty of Medicine at UQ, with pandemic-induced border closures, lockdowns, shifts to online education, work-from-home arrangements and additional stress. As mentioned in my last editorial for 2020, the Faculty was tested, but demonstrated resilience and effectiveness in managing what we were dealt. This, however, came at a price, with everyone working extremely hard to maintain our tripartite mission of education, research and service to the community. I thank you all for that contribution.
So, what of 2021 and beyond? Globally, the public health response to SARS-CoV-2 has been variable, with an unfortunate politicisation of simple measures such as mask wearing and social distancing. Australia has performed well in this regard and achieved very low levels of community transmission. This was achieved, to a greater extent, by the closure of our international (and sometimes state) borders. What will be the steps to controlling the pandemic in 2021 and beyond? I suspect public health measures will remain important, but clearly mass immunisation to generate herd immunity is critical. Hopefully, the UQ vaccine will join the pantheon of current effective and safe vaccines in Australia, and this will render the clinical manifestations of the virus far less deadly. Community transmission may, however, increase, particularly when we open the international borders. It would seem likely that limited opening of the international borders will occur towards the end of the year, with the assistance of testing, vaccination and perhaps shorter quarantine.
In this context, what is the strategic intent of the Faculty of Medicine? First, we need to examine our actions and adaptations from last year, and retain what was good, while discarding what was not. We should not return entirely to the pre-pandemic world. In teaching and learning, we have accelerated our delivery of online education, but we need to balance this approach with the social construct of activated learning. In research, we have maintained extraordinary momentum in our areas of strength, but also have moved to examine new areas relevant to our current health dilemmas. In our service to the community, we have been a trusted voice in the pandemic discourse and we should broaden this to include all areas of our expertise. We also need to examine the best ways of working. What can be done at home? What needs to be done at work? How do we maintain the wellbeing of our staff and students?
The year 2021 also brings opportunity. As a result of the generous uplift of the Research Support Program (RSP) by the Commonwealth Government late last year, we have been able to create eight new research fellowships and will participate in UQ's central research support programs. Many of our teaching programs have grown as a result of the focus on health, and we are investing in new teaching support to further transform our educational offerings. We will also support our precious staff by offering new opportunities for professional development.
Even though the world is far from back-to-normal, the Faculty of Medicine is in a great position to harness the pandemic-induced disruption to transform our approach to our mission and purpose. With such a talented team of staff and students I know that we will be able to achieve a lot in 2021.
This brings me to this edition of UQmedicine. Again we bring you a snapshot of the talented people and innovative programs embedded within the Faculty of Medicine and implemented in partnership with our collaborators. I commend their work and look forward to reporting on the progress of the Faculty of Medicine later this year.

Professor Geoff McColl
Executive Dean, Faculty of Medicine
---
This is featured in the Winter 2021 edition of UQmedicine Magazine. View the latest edition here. Or to listen, watch, or read more stories from UQ's Faculty of Medicine, visit our blog, MayneStream.