Message from the Executive Dean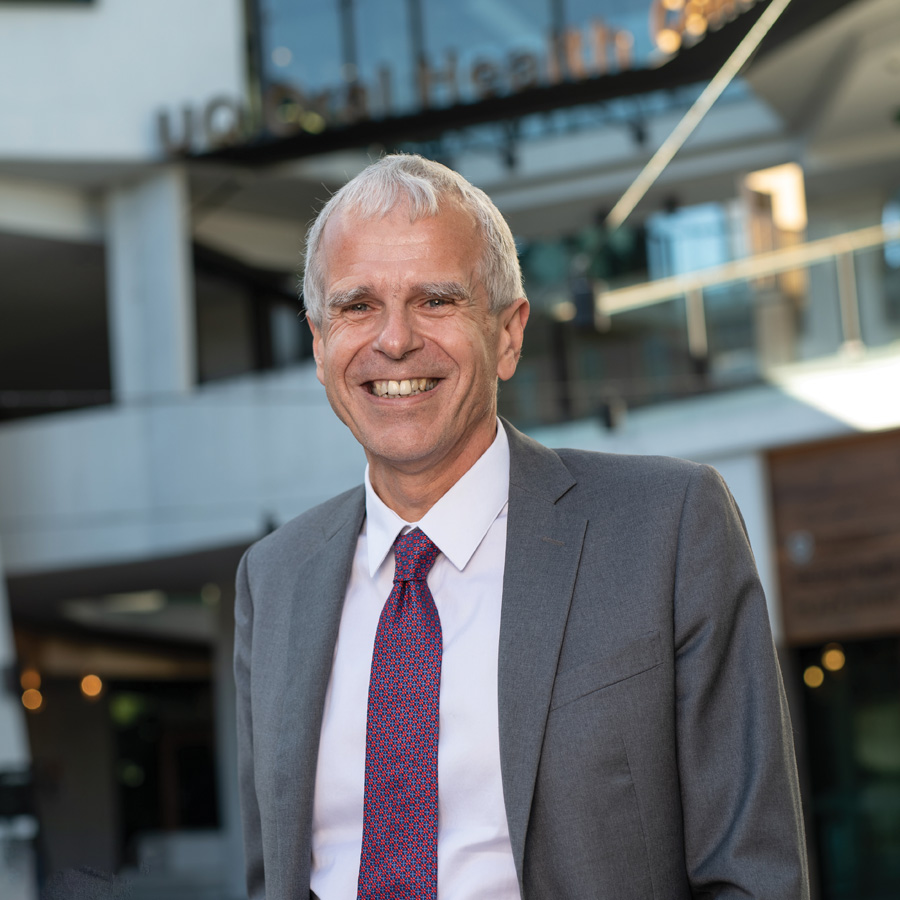 Welcome to the summer 2022/2023 edition of UQmedicine, which focuses on child and adolescent health. The factors that promote health and wellness in children and adolescents begin before conception, continue during pregnancy and are consolidated in the years after birth. These factors are of course partially biological, but are also psychosocial, educational and physical. This results in us considering our research, education and advocacy in the context of a life-course framework. This edition features those working to improve the lives and outcomes of children and adolescents.
Professor Craig Munns has recently joined the Faculty of Medicine as the Head of Mayne Academy of Paediatrics and Child Health and Director of Child Health Research Centre. As a paediatrician and health care leader, Craig brings a broad lens to child and adolescent health as well as the vision and passion to make meaningful change. His personal story is also inspiring and one that I am sure you will enjoy.
Associate Professor Kristen Gibbons is an outstanding example of the new skills required to solve the complex problems of paediatric health care. Her background as a mathematician is perfectly aligned to the needs of designing and implementing clinical trials in children with sepsis.
Associate Professor Jasneek Chawla is fascinated by sleep – yet another component of the conditions required for a healthy child. Jasneek is a respiratory and sleep paediatrician at the Queensland Children's Hospital who is examining sleep in the context of those with disability, particularly Down syndrome.
UQmedicine also features Emeritus Professor Ian Frazer AC and his reflections at a time of transition from full-time work. Emeritus Professor Frazer's ground-breaking development of the HPV vaccine has transformed health globally. Among Ian's many skills is the mentoring of senior and junior staff, something that I know will be a feature in this next phase of life.
The opportunity to utilise clinical data to improve the outcomes of patients is a passion of Associate Professor Clair Sullivan. An endocrinologist by training, Clair has taken her interest in using data about patients with diabetes to the broader field of health informatics and digital health.
Associate Professor Carl Stephan is completing fascinating and important work on craniofacial and skeletal identification in forensic science from his home in UQ's Gross Anatomy Facility (GAF). At the same time, he oversees the learning of hundreds of students utilising the GAF.
Speaking of students, in this edition of UQmedicine we also feature two of our students – Kerri-Anne Gill and Jess Traves – who are making their mark on the world, and the amazing work of the late Dr Ellice Dart who transcribed resources for people who are visually impaired.
The Faculty of Medicine's influence is built on our people, and I think this edition of UQmedicine provides some more amazing examples of how our people are a force for change. I commend them to you.
Professor Geoff McColl
Executive Dean, Faculty of Medicine
---
This is featured in the Summer 2022/2023 edition of UQmedicine Magazine. View the latest edition here. Or to listen, watch, or read more stories from UQ's Faculty of Medicine, visit our blog, MayneStream.