About this session
This multipart session is designed to hone your statistical skills in three key ways:
Making the most of continuous data and how to appropriately model it with categorical data.
This seminar will 1. explore the short comings of categorising continuous variables (e.g. age), 2. discuss the limitations of not exploring non-linear effects of continuous variables, and 3. highlight how to model the interaction of continuous (non-linear) variables with a binary variable (e.g. sex) and how to visually display and interpret the results.
Bayesian versus frequentist statistics – What's the difference?
Through example analyses of clinical trials this seminar aims to explain the difference between the traditional Frequentist statistics of hypothesis testing and p-values, and Bayesian statistics. The later provides a formal method for combining pre-existing information with data that are collected in the current study into the analysis so that the current state of knowledge can be updated. This is particularly useful for clinical research since advances in healthcare usually occur through incremental gains in knowledge.
Statistical tests, P values, confidence intervals, and power/sample size
"Frequentist statistics" dominate the design and analysis of clinical studies. This talk will provide a very basic introduction to the key concepts of statistical tests, P values, confidence intervals, and power/sample size, through an explanatory list of statistical misinterpretations, guidelines for improving statistical interpretation and reporting. HDR students will need to consider these concepts more deeply in the years to come.
---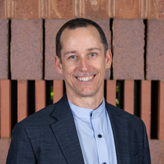 Associate Professor Jason Ferris is a drug and alcohol epidemiologist and biostatistician with 20 years of public health research experience. Jason leads the Global Substance Use and Mental Health Program in the Centre for Health Services Research, where he is chief investigator on a number of research projects, including Chief Biostatistician for the Global Drug Survey since 2013. Jason also leads the Faculty of Medicine's Research and Statistical Support Service (RASSS), drawing on his diverse expertise in data science, statistics, methods, research and study design). With a team of senior statisticians and a pool of expert consultants (from QFAB) RASSS contributes to the faculty's pursuit of research excellence by allowing academics, academic title holders and HDRs access to high quality statistics and research support and best-practice data management.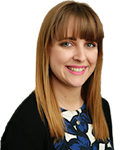 Dr Elizabeth (Liz) Ryan provides biostatistical support to the UQ Faculty of Medicine through the Research and Statistical Support Service (RASSS). Liz is jointly employed to QCIF Bioinformatics (QFAB) and delivers biostatistics clinics to Children's Health Queensland Hospital, the Sunshine Coast Hospital and Health Service, and Metro South Hospital, and works on several clinical trials at the Australian Kidney Trial Network (AKTN). Liz has investigated the use of Bayesian adaptive designs for phase III clinical trials.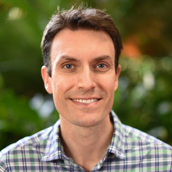 Associate Professor Mark Chatfield is a senior statistical consultant with the Faculty's Research and Statistical Support Service (RASSS) undertaking collaborative research with UQ Faculty of Medicine researchers from Centre for Clinical Research, Child Health Research Centre, and School of Public Health. He has substantial involvement with randomised controlled trials (RCTs) and is an expert user of Stata statistical software.
Join via Zoom: https://uqz.zoom.us/j/89109520411
About Faculty of Medicine HDR Symposium Week
The 2020 Faculty of Medicine HDR Week is an online event showcasing presentations from our HDR students within our faculty, including keynote speakers and a jam-packed program of workshops and sessions to support students through the various stages of their PhD and career options thereafter.
All Faculty of Medicine HDR Students are encouraged to attend all sessions throughout the week. Staff are encouraged to support our HDR students at the lunchtime presentation sessions.
Venue
Via Zoom: https://uqz.zoom.us/j/89109520411