Student Presentations plus Keynote Presentation: Using genetics to investigate the developmental origins of health and disease
27 November 2020

12:00pm

–

1:30pm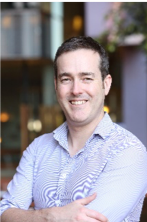 David Evans is Professor of Statistical Genetics at the University of Queensland Diamantina Institute. He completed his PhD in Statistical Genetics at University of Queensland in 2003, before undertaking a four year post-doctoral fellowship at the Wellcome Trust Centre for Human Genetics, University of Oxford where he worked on the International HapMap Project and the Wellcome Trust Case Control Consortium. In 2007 he moved to take up a Senior Lecturer then Reader position at the University of Bristol before returning in 2013 to Australia to take up his current position at the University of Queensland. He has co-led several large GWAS consortia and is interested in the development of statistical methods for gene mapping and causal inference in medical research.
Join via Zoom: https://uqz.zoom.us/j/85783320836
Student Presentations by the following students:
About Faculty of Medicine HDR Symposium Week
The 2020 Faculty of Medicine HDR Week is an online event showcasing presentations from our HDR students within our faculty, including keynote speakers and a jam-packed program of workshops and sessions to support students through the various stages of their PhD and career options thereafter.
All Faculty of Medicine HDR Students are encouraged to attend all sessions throughout the week. Staff are encouraged to support our HDR students at the lunchtime presentation sessions.
Venue
Via Zoom: https://uqz.zoom.us/j/85783320836