Zoom ahead: Differentiate through excellence in communication
27 November 2020

2:00pm

–

4:00pm
About this session
The ability to make an impact when presenting is no longer an optional skill for talented individuals aspiring to lead – research, projects, people. The need to inform with clarity, to motivate, and to inspire action permeates every aspect of the 21st Century world. Whether you are presenting a business case for research funding, interviewing for a promotion, speaking to an industry or community association, or delivering a keynote address at a conference, presenting with confidence and impact is a core skill and will differentiate you both personally and professionally.
It's not easy. This is not a soft skill - it's a hard skill, with many obstacles to overcome:
Every audience needs a unique, tailored message
Technical language causes audiences to 'switch off' quickly
It's difficult to make complex information simple to understand, especially in a Zoom world
When the stakes are high, nerves and self-doubt can impact performance
Even our personality traits can potentially be both a positive and a negative
This Zoom workshop has been developed to help you discover some of the secrets to great communication and whet your appetite for working to constantly improve your presentations, especially online.
You will learn:
Why so many presenters have to deal with a fear factor
How to identify and respond to the needs of different audiences
How personality type (yours and the audience's) impacts every presentation
How to avoid 'rookie' mistakes in PowerPoint
---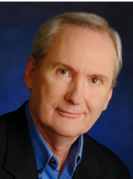 Barry O'Sullivan is a former Senior Partner at KPMG, and now runs his own leadership coaching organisation Sustainable Change. He has been a leadership coach (of over 550 leaders) for more than 15 years, and in this role delivers leadership skills workshops, performance coaching and presentation skills development programs.
As an alumnus of The Actors Conservatory, Barry has developed a unique coaching methodology, which brings together business knowledge, coaching, acting, performance, and personality type insights. He has readied teams and individuals for major pitches, prepared leaders to present at major conferences, and to deliver TED talks, including for the prestigious annual TED event in Edinburgh.
Since 2008, he has continuously delivered presentation skills programs and coaching to UQ's MBA students, Postgraduate students and HDR students, and prepared entrants and finalists in the 3MT competition.
Join via Zoom: https://uqz.zoom.us/j/81669570377
About Faculty of Medicine HDR Symposium Week
The 2020 Faculty of Medicine HDR Week is an online event showcasing presentations from our HDR students within our faculty, including keynote speakers and a jam-packed program of workshops and sessions to support students through the various stages of their PhD and career options thereafter.
All Faculty of Medicine HDR Students are encouraged to attend all sessions throughout the week. Staff are encouraged to support our HDR students at the lunchtime presentation sessions.
Venue
Via Zoom: https://uqz.zoom.us/j/81669570377