Rachel's passion for research is infectious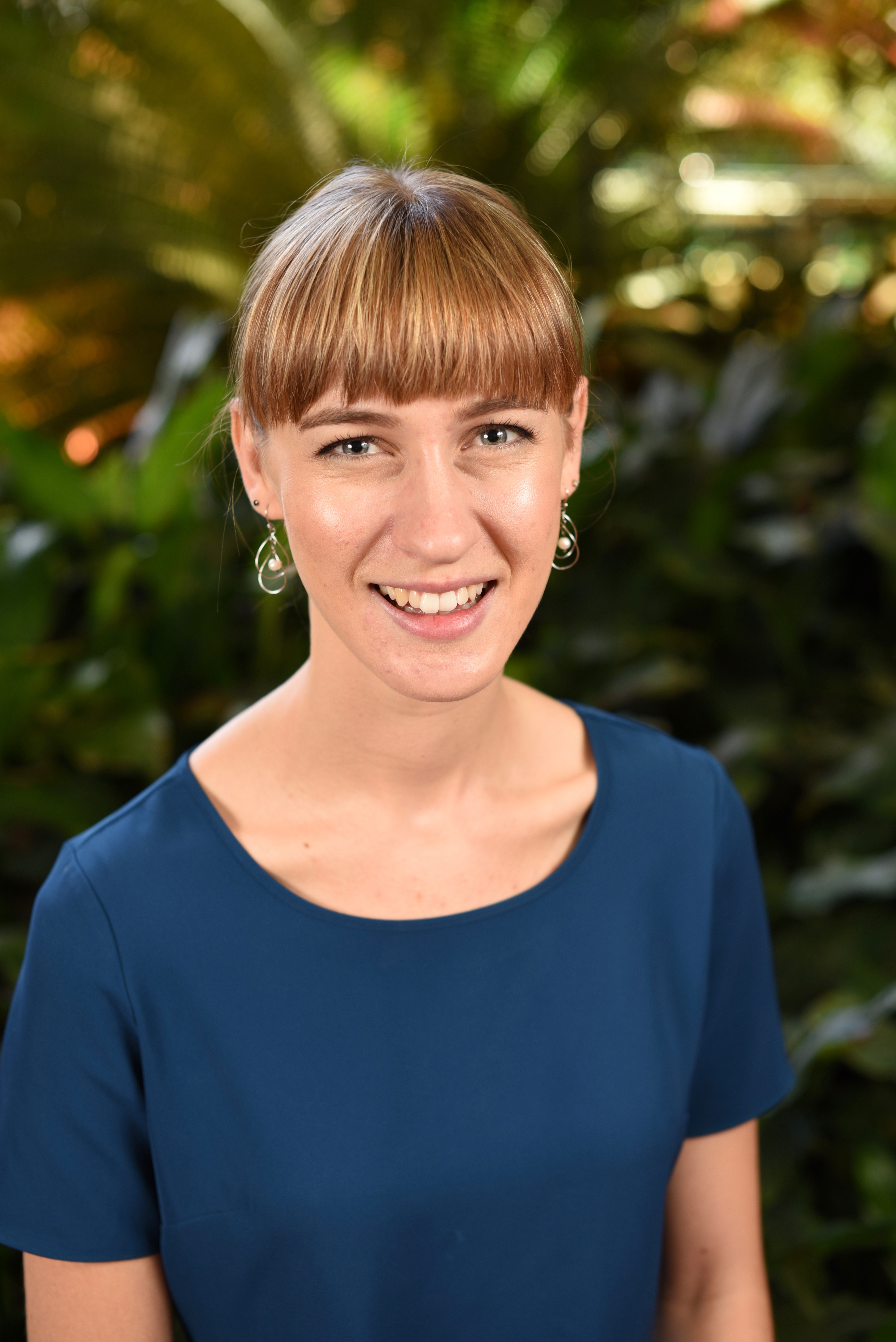 It took Rachel Rollo a little while to get onto her current pathway to a PhD, but her research into tuberculosis - which is the leading cause of death by a single infectious agent in the world - is a way she can contribute to making a difference in the world.
While Rachel was always curious about the way things worked, her creative talent in music, singing and theatre, saw her undertake two years of a Bachelor of Arts degree, majoring in International Relations and French.
After she completed, and enjoyed, a chemistry subject, Rachel switched to a Bachelor of Arts/Science degree, and hasn't looked back.
"Science class was always one of my favourite classes in school and I loved the idea of being a scientist, but I also had many other passions. My teachers in school always encouraged scientific curiosity and learning, which is probably why I never strayed too far from it," Rachel said.
After completing her Honours year project under Dr Timothy Wells at the University of Queensland Diamantina Institute (UQDI), Rachel knew she wanted to continue working in research.
"I had no idea that I would be interested in research until I actually tried it, but I became particularly passionate about research into host responses and infectious diseases, and knew this was where I wanted to stay.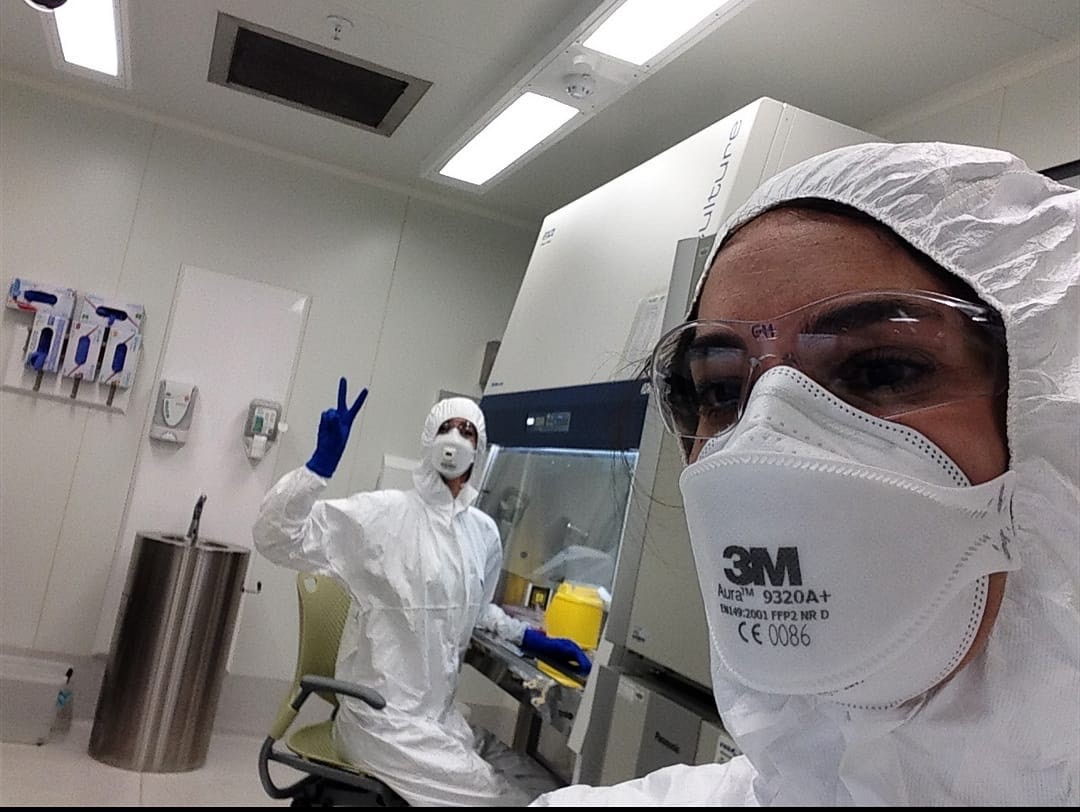 "I then worked as a research assistant for Associate Professor Antje Blumenthal for 18 months, before starting my PhD in characterising new antimicrobials against Mycobacterium tuberculosis."
In addition to a desire to do her PhD with Associate Professor Blumenthal, Rachel said the decision to stay at UQ, and in particular, UQDI, was an easy one, due to the high-level support, world-leading facilities and excellent teaching available.
"I knew that the quality of research and education that I could get here would be hard to match. Throughout my undergrad and Honours study I found UQ to be an excellent university with opportunities that I might not get elsewhere, for example, being able to present my work at the Undergraduate Research Conference, was a particular highlight for me."
Life as a PhD student can be tough, but each day is different, which is one thing Rachel loves so much about it.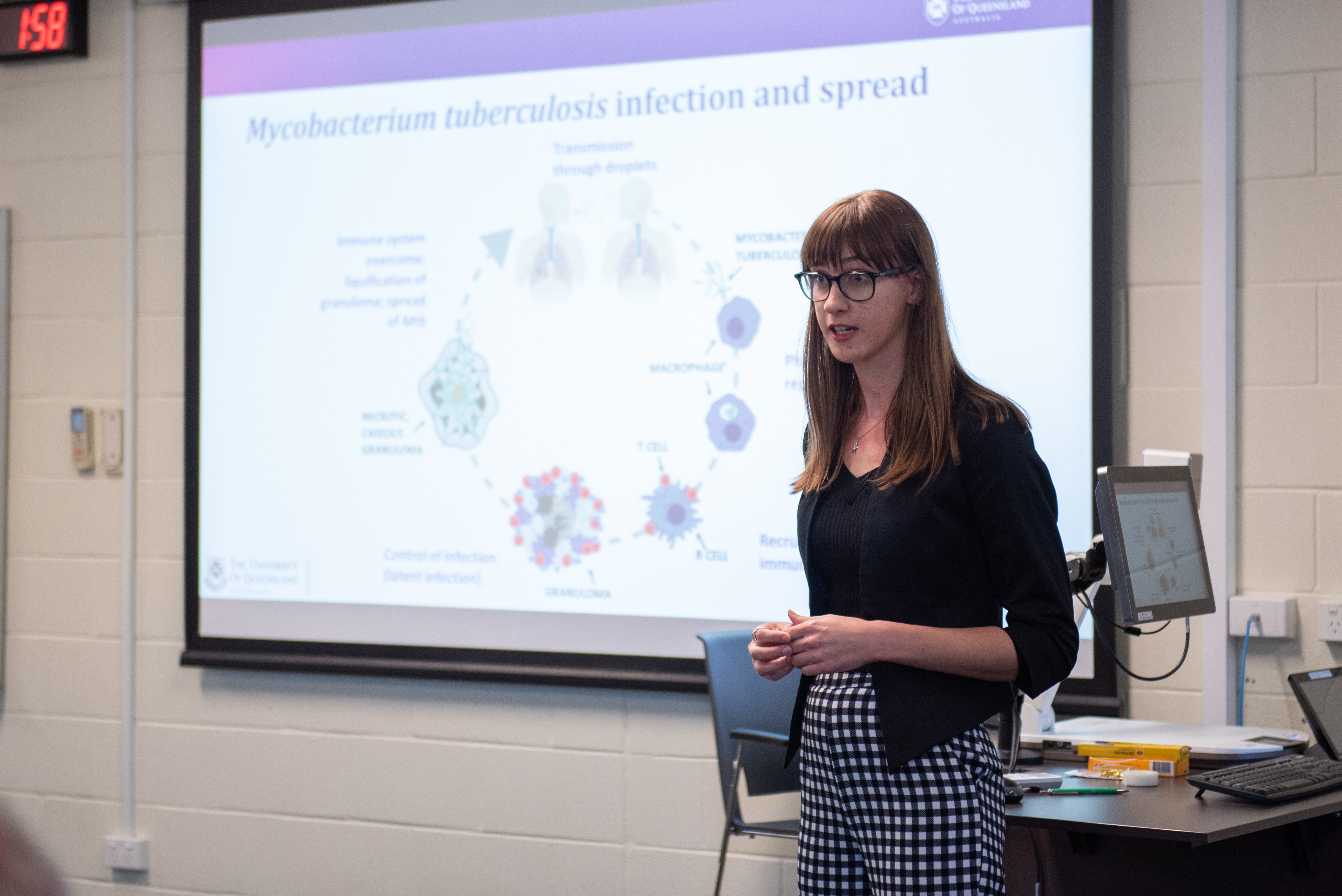 "After my morning coffee, usually with my lab mates, I spend a good chunk of time planning experiments, analysing data to direct my plans and reading relevant literature in my field. Most of my time is spent executing these experiments, some in the PC3 lab where Mycobacterium tuberculosis is isolated. I also spend time helping other students in the lab, and attending seminars and meetings."
While the ultimate goal of Rachel's PhD project is to develop a treatment for tuberculosis, there are many other benefits that can be gleaned from her research.
"Hopefully my research will help us to develop this compound into a treatment for tuberculosis, but if not, it could provide valuable information as to potential new drug treatments," Rachel said.
Rachel won the award for best student poster at the Lorne Infection & Immunity conference earlier this year, a particularly impressive feat only seven months into her PhD.