The Marks-Hirschfeld Museum of Medical History seeks to actively engage our community of students, staff, medical practitioners and the public. Whatever your experience or interests, we invite you to participate in the growth of the Museum as we discover and share Queensland's fascinating medical history.
Volunteer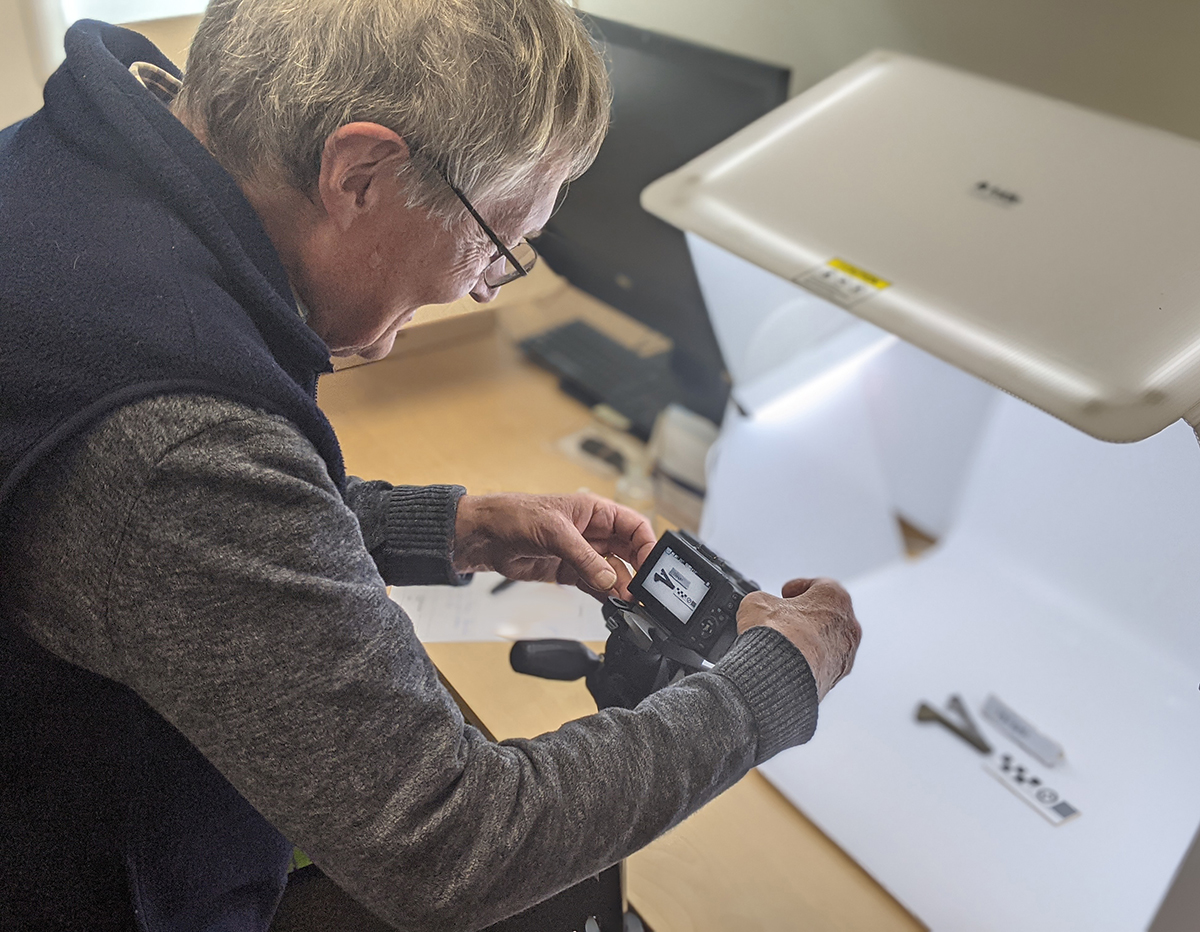 Volunteering with the Marks-Hirschfeld Museum of Medical History is a wonderful opportunity to engage with Queensland's rich and fascinating medical history. The collection is home to many unique objects, each with a story ready to discover and to share. Volunteering is also an excellent opportunity to learn skills in all areas of museum practice and collection care.
We have volunteering opportunities across the spectrum of museum operations. Many volunteers assist with building our collection catalogue, which involves identifying and adding details of the objects to our database. There are also opportunities to contribute to the basic conservation, storage, research, photography and curation of objects, and many volunteers enjoy leading tour groups through the exhibits.
Our volunteers greatly enjoy the social element of volunteering, sharing their knowledge and enthusiasm. A packet of biscuits and a pot of tea are never far away. Current volunteers include retired medical professionals, social historians and museum enthusiasts. The museum is dedicated to growing a volunteer base that represents the full diversity of our community—people of all interests and backgrounds are encouraged to join.
To talk with our Museum team about whether volunteering is right for you, please phone 07 3365 5423 or email medmuseum@uq.edu.au.
Contribute to our newsletter
The Marks-Hirschfeld Museum of Medical History newsletter is published four times a year, with a current readership of around 200. We are looking to expand our range of newsletter contributors and with it the area of interests we cover. In growing our newsletter, we hope to cultivate an active community of people with an interest in the Museum collection and Museum activities.
The Museum aims to celebrate Queensland's medical history by telling the stories of its people, events, objects, scandals and triumphs. We welcome all stories with a medical history aspect, for example, you may wish to write about the evolution of an instrument, procedure or technology; the biography of a Queensland practitioner; or a film or book review.
If you would like to write a contribution but are unsure of a subject or how to start, the Museum team is here to help.
View the guidelines and helpful tips for writing newsletter contributions. You may also like to subscribe to our newsletter.
Teaching and research
The Museum collection has incredible potential for teaching, learning and research, and Museum staff and volunteers can assist with identifying relevant objects and resources. To talk about how the Museum can contribute to your teaching or research project, contact Museum curator Ms Charla Strelan by emailing c.strelan@uq.edu.au or phone 07 3365 5423.