The Marks-Hirschfeld Museum of Medical History invites you and your friends to a screening of the award-winning 2021 documentary Djäkamirr: Caretaker of Pregnancy and Birth to coincide with UQ's NAIDOC week celebrations.
When – 1pm Wednesday 3 August, 2022
Where – Oral Health Centre Auditorium
A cause for celebration: 70 years of the Marks-Hirschfeld collection
A cause for celebration spans the 70 years of the Museum's collection, from our foundation donation to our most recent acquisitions.
It features surgical instruments and medical equipment from the Museum's foundation collection as exhibited at the Australasian Medical Congress in 1950. Many of these objects are dated from the mid-nineteenth century. They show incredible workmanship and a remarkable continuity with instruments used today.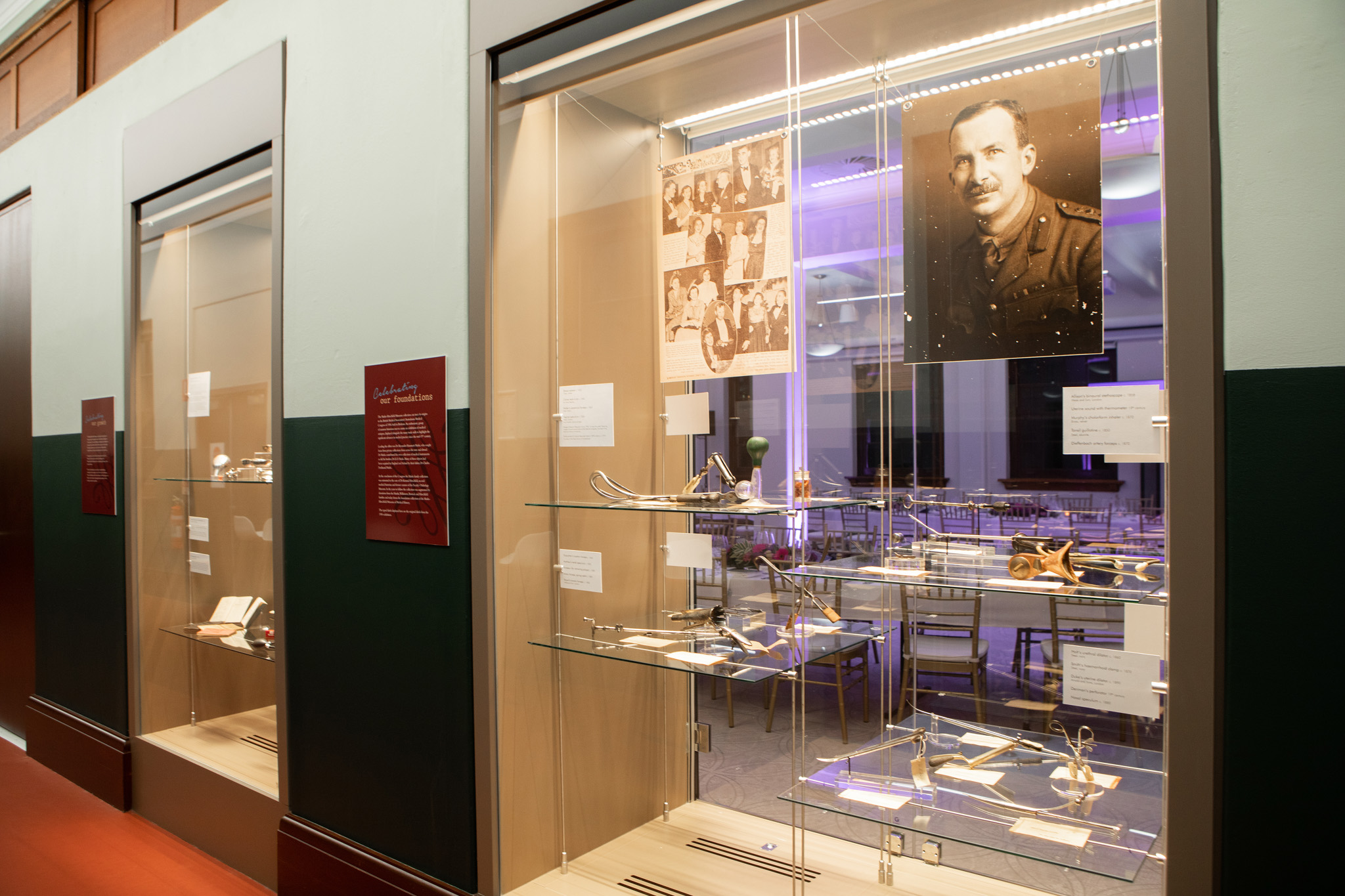 More recent donations on display include a beautiful collection of silver pap boats and rattles, from the treasured collection of paediatrician Dr Bobby Bevan. Marks' family pharmacopoeias, a Jarcho pressometer and a 1940s home nursing kit are also featured.   
The exhibition showcases 14 original works by Queensland's first professionally trained medical artist Lindsey Pegus, who drew from life during surgeries performed by distinguished Brisbane surgeon Dr Sam Mellick. These skilful and stunning works were praised by the medical community for their ability to capture the fascia layers of the living body.
A cause for celebration will be open until 30 June 2022.