Hello friends,
News of two exciting events has recently crossed my desk and as fellow medical history enthusiasts, I'd like to share them with you below.
If you do go along to either of these events, please consider taking a photo or two and submitting a short story of your experience to our newsletter The Sphygmograph. We always love new content!
Best wishes,
Charla
Cure All
Tweed Regional Museum, Murwillumbah
5 July – 15 October 2022
Tweed Regional Museum's latest exhibition, Cure All, explores stories of health and medicine in the Tweed through fascinating objects from the Museum's collection.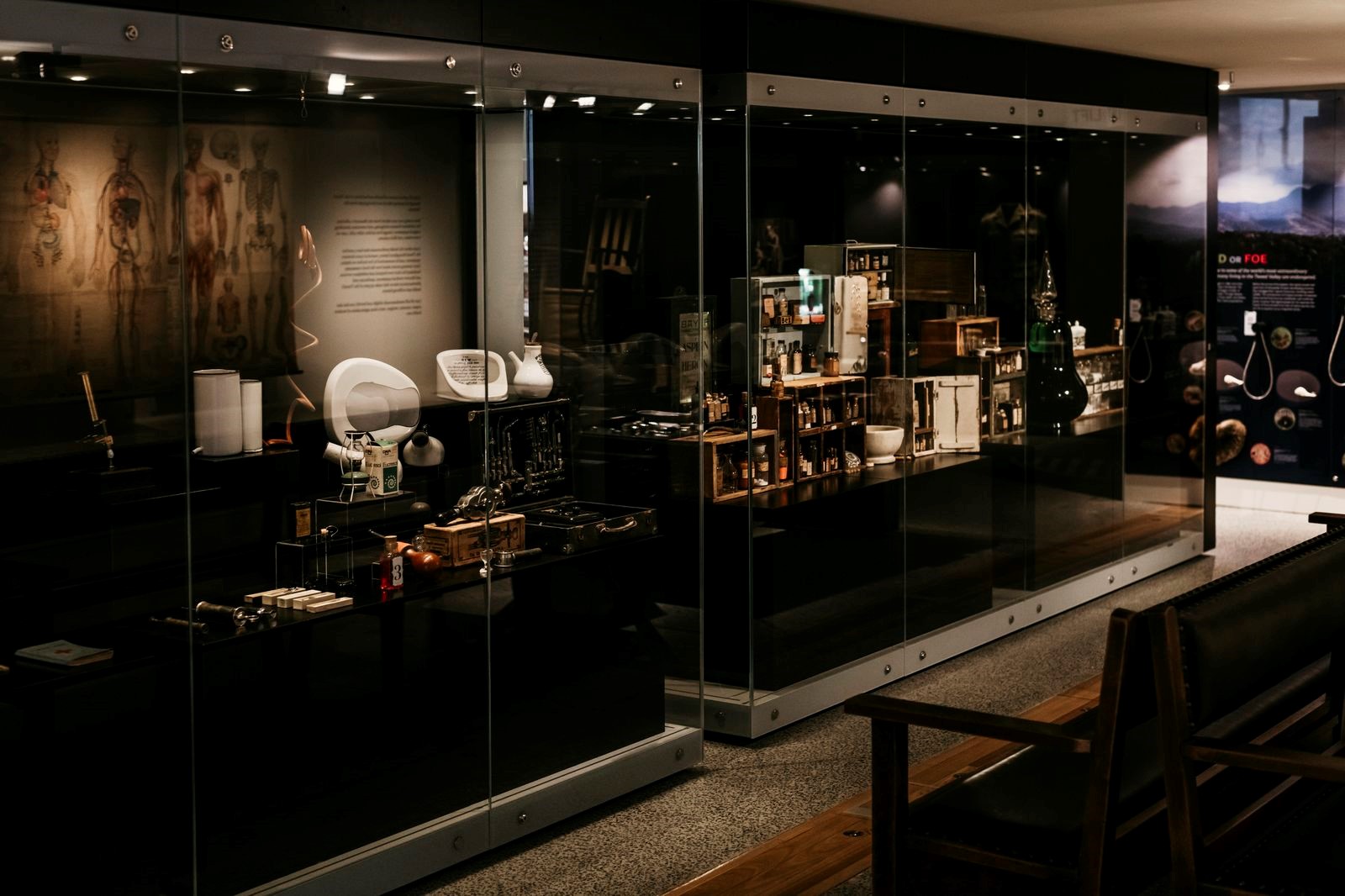 Showcasing over 200 objects, the exhibition features intriguing, and sometimes disturbing, surgical equipment, vintage first-aid kits, killer pills, cure-oil concoctions and illicit potions.
The Museum holds a large number of pharmaceutical ready-to-sell medicines and ingredients for preparing remedies; most are from Whittle's Pharmacy. Whittle's was opened in Murwillumbah in 1910 by Frederick Whittle, who was already a third generation pharmacist within the family. Barbara Eldred, who donated the items, is a fifth generation pharmacist from the Whittle family, continuing the tradition of over 170 years of Whittle pharmacists.
The pharmaceutical medicines featured on display all contain opium, which became heavily overprescribed in the 1800s. Used as a cure-all for any type of pain, a significant percentage of opium addicts were middle to upper class white women who had ovarian and uterine problems. After numerous studies about the dangers of opium overuse, doctors prescribed it less and less.
This gave rise to the illegal smoking of opium using pipes, and the rise of opium dens. Opium dens were in operation in Murwillumbah in the 1920s. They were frequently raided by the police, and many found inside were arrested.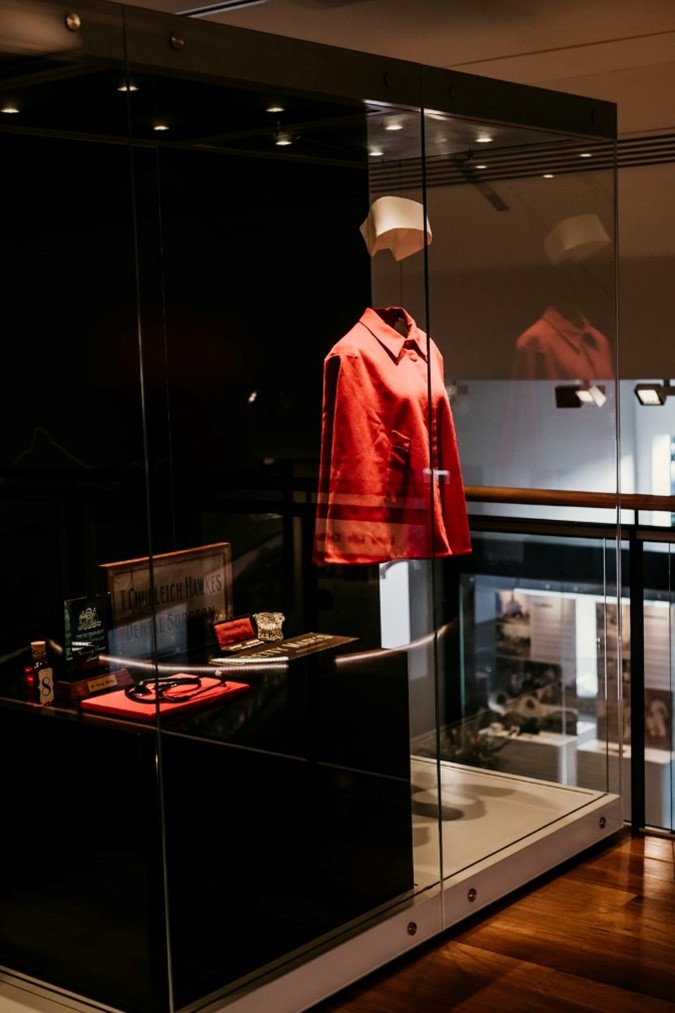 The Tweed had experimental fields of opium poppies in the 1870s, however the weather conditions were unfavourable and the plants only produced flowers and not the seeds needed to make opium.
Also in the exhibition is a range of 'gizmos and gadgets', including Dr Macaura's hand cranked vibrator. This strange item was used to increase blood circulation; it was invented and produced by Dr Macaura in the early years of the 20th century.

Turning the handle on the side operates an internal mechanism which activates the rubber tip or nose. The vibrating tip is placed on the patient's body and the massaging action stimulates blood flow. According to the instruction booklet, The Blood Circulator was able to cure several ailments ranging from writer's cramp to what are described mysteriously as "women's diseases". It also promised a "lasting cure for all nervous diseases and functional disorders".
An Army uniform and amputation knives on display belonged to Dr John Harbison, who served during WWII as a medical officer in field hospitals throughout Europe. Whilst most of the members of his unit became prisoners of war, John escaped that fate. He returned to Australia after the war, moving to Murwillumbah in 1950 and working as a general practitioner for many years.
One of the more 'lively' parts of the exhibition is the tank containing live leeches (Richardsonianus australis). These are popular with the public, especially children. Museum staff were alarmed to discover that the only way to feed the leeches is on a live human! Luckily we only need to feed them once in their lifetime.
Also featured in the exhibition are stories of some well-loved local medical staff, including Dr Betty Marks, who retired from General Practice at the age of 90, and some not-well-loved medical equipment, including the dentist's chair used between 1920 and 1947 in Murwillumbah, which still makes visitors quiver with fright!
Invitation: "An Evening with Sr Kenny"
The month of October is Polio awareness month. To promote the importance of keeping polio at bay, the Sister Kenny Memorial Museum in Nobby is holding a fund raiser to help us honour Sr Kenny's remarkable achievements in giving children back their independence which carried them into adulthood.
When: 5pm, 8th October 2022
Where: Sr Kenny House, 7 Tooth St Nobby 4360
Cost: $28
RSVP: 1st October to SEK@tt-w.com
Film presentation: "The Kenny Concept of Infantile Paralysis". This 1944 tutorial film has been digitally remastered by the Museum.
Drinks and finger food at:
"Pepperina"
12 Tooth St
Nobby 4360
The Sr Kenny Museum can assist with finding accommodation in the Nobby area.
---
A cause for celebration: 70 years of the Marks-Hirschfeld collection
A cause for celebration spans the 70 years of the Museum's collection, from our foundation donation to our most recent acquisitions.
It features surgical instruments and medical equipment from the Museum's foundation collection as exhibited at the Australasian Medical Congress in 1950. Many of these objects are dated from the mid-nineteenth century. They show incredible workmanship and a remarkable continuity with instruments used today.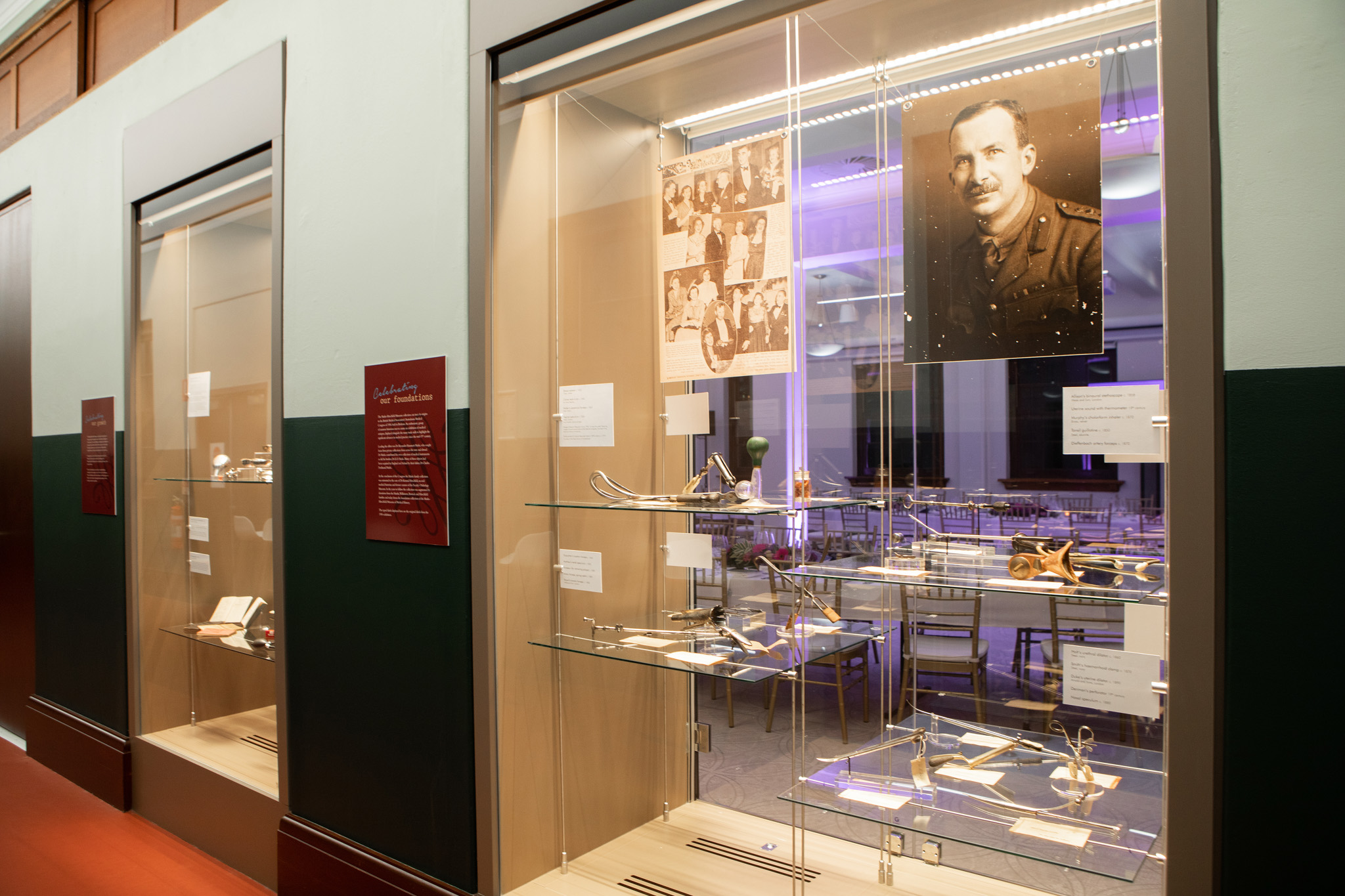 More recent donations on display include a beautiful collection of silver pap boats and rattles, from the treasured collection of paediatrician Dr Bobby Bevan. Marks' family pharmacopoeias, a Jarcho pressometer and a 1940s home nursing kit are also featured.   
The exhibition showcases 14 original works by Queensland's first professionally trained medical artist Lindsey Pegus, who drew from life during surgeries performed by distinguished Brisbane surgeon Dr Sam Mellick. These skilful and stunning works were praised by the medical community for their ability to capture the fascia layers of the living body.
A cause for celebration will be open until 30 June 2022.