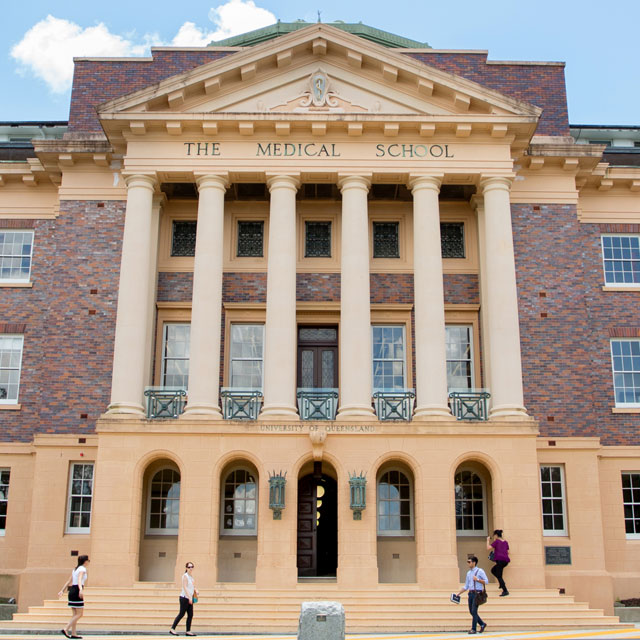 The Marks-Hirschfeld Museum of Medical History is free and open to the public. Exhibition cases are located throughout the historic Mayne Medical Building, which visitors are welcome to access and explore from 8.30am-4.30pm daily.
Tours of the exhibits and the building are available on Tuesday and Thursday mornings and can be booked by contacting the museum at medmuseum@uq.edu.au or phoning (07) 3365 5423. Other times may be available by appointment.
School and community groups are welcome - if there is a particular area of medical history you would like to explore please get in touch prior to your visit and we will endeavour to tailor the experience to your interests.
While in the precinct, you might also like to visit the Integrated Pathology Learning Museum and the Museum of Nursing History at the RBWH.