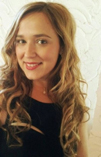 The experience of exploring ambiguous loss through visual journaling: Heuristic study
I was born in Montevideo, Uruguay a small South American country. My family and I immigrated to Australia in 1989 in search of a better life in the 'lucky country'. As an only child for the first ten years of my life, I often turned to art and creativity to facilitate expression and imaginative play. Much of the time, I drew magical lands, created paper garlands and crowns, and explored colour through colouring-in books and paint. Due to various life experiences and challenges, I pursued the study of Psychology as I sought to understand attachment, human behaviour and mental illness. As a registered Psychologist, I recognised the power of creative expression and symbology. I completed an Advanced Diploma of Transpersonal Art Therapy and my own therapy with an art therapist for two years. This learning led to the catalyst of major personal life shifts and a deeper appreciation for the power of creative arts therapies. I embraced this therapeutic approach and engaged in postgraduate education specialising in Art Therapy at the University of Queensland.
Ambiguous loss, as defined by Boss (1999), can be witnessed in two differing circumstances, and is distinguished by ongoing uncertainty due to a lack of resolution. Boss (1999) stipulates that ambiguous loss can occur when an individual in one's life is physically absent but psychologically present, i.e., a child might experience ambiguous loss when a non-custodial parent no longer resides in the familial home. Additionally, it can also relate to the psychological absence of an individual who is otherwise physically present, i.e., one might experience ambiguous loss when a significant other is experiencing significant mental illness (Boss, 1999). This experience results in increased uncertainty regarding the emotional, and psychological status of an individual. Consequently, an ambiguous loss can generate a sense of hope for reintegration, thus halting the process of grieving what is no longer there. I sought to explore through a heuristic framework how daily visual journaling for a month facilitated meaning-making when exploring the impacts of an ambiguous loss.
For my daily visual journal entries, I used mixed media on watercolour paper to explore emotions and memories. Weekly reflection pieces followed, which further explored emerging themes. Using a mixed media approach spoke to the layers of meaning that surfaced, allowing me to evaluate my experience of ambiguous loss and discover a deeper awareness of the meaning I could create around the experience of ambiguous loss.
Boss, P. (1999). Ambiguous loss: Learning to live with unresolved grief. Cambridge, MA: Harvard University Press.
---