Project title: Exploring the effects of open-air painting on mood for a mental health worker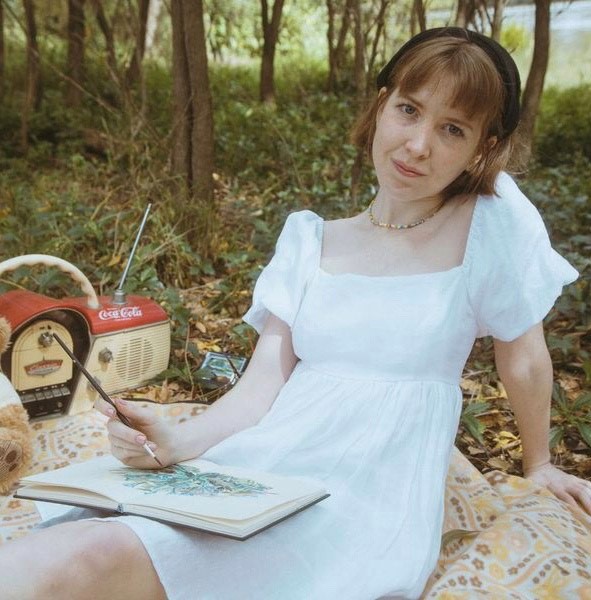 I am a local Brisbane artist and training art therapist with a personal practice in representational art. My passion for art therapy was awakened from witnessing the transformative effects of artmaking on myself and others.  
My interest in art making began at a young age, when I would focus on drawing my surroundings, and favourite animals. Artmaking became a therapeutic activity while I was studying psychology and found comfort in my practice, especially depicting landscapes, animals and portraits. Overall, it increased my confidence and helped me develop new skills.
My draw towards studying art therapy was clear and united my passions for community and psychological engagement and creativity. In my personal practice, I draw inspiration from the natural world and enjoy creating in traditional and impressionistic art styles. I believe representational art may have many benefits, particularly from the art as therapy approach.
From my various placements and work with individuals with complex mental health issues, I have a growing interest in working with the body therapeutically and in how various art materials and activities can provide unique healing potentials. I believe that all people can grow through tapping into creativity, in various ways.
My research aims to understand the effects of open-air painting on mood for a person working in mental health. Individuals working with clients with complex needs are at increased risk of mood disturbances, and various psychological and health problems. Art activity such as open-air painting, may provide a way to modulate mood.
My art pieces document the phases experienced in the research journey. Imagery was inspired by my study and depicted the natural world. The colours or images reflect the state I was in making them, and my dominant emotions at the time. Blues and purples, for melancholy and mystery, reds and blacks, for frustration and passion, and finally green and brown for joy and renewal. The experience of creating the paintings allowed me to process feelings around my research and gain new insight and awareness around my feelings and how they served me in the research journey.
---