Project title: The experience of daily dadirri inspired art therapy in cultivating therapeutic presence: a self-exploratory case study.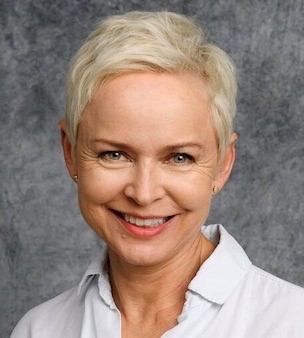 I am a Brisbane based artist who enjoys creating with a range of different art media. Born and raised in Holland, my supportive family encouraged my passion for art from a very young age. Migration to North Queensland at the age of 15 was an emotionally overwhelming time where art became my refuge and a pathway for further learning. I achieved a Bachelor of Arts at Queensland College of Art (QCA) and a Diploma of Secondary Art Education at the University of Western Sydney. I have since exhibited my work (under my birth name Conny Van Lint) in various galleries and platforms. Art for emotional expression and self-nurturing has been a primary focus in my personal and professional life and has led to further studies at the Queensland University in a Masters of Mental Health in Art Therapy.
 As an emerging art therapist, I am eager to develop skills that will foster effective therapy.  Literature studies indicate that therapeutic presence is a foundational skill for good therapy, yet formal research is lacking in how an emerging therapist can learn and cultivate therapeutic presence. Studies recommend mindfulness practice for developing presence but have found it to fail people in the ability to sustain a daily practice. My quest was to discover a more holistic approach suitable for art therapists and this guided me to the ancient aboriginal mindfulness practice of 'deep listening' also called dadirri in Ngangikurungkurr language from the Day River in the Northern Territory. Indigenous elder, leader and teacher Miriam-Rose Ungunmerr explains it as an inner deep listening and quiet still awareness and considers it a gift for all Australians. And so, my research project became focused on investigating the experience of daily dadiri inspired art therapy on cultivating therapeutic presence.
The exhibition illustrates my research journey in paintings, wire work, works on paper, and ceramics. Dadirri is about tapping into the deep spring that is within us.  My deep spring is symbolised by the ocean and connects all artworks in this exhibition. The first painting was experienced like a joyful deep-sea discovery; it illustrates finding a research gap and linking it to dadirri. Some artworks were emotional reactions about my research progress and others were approached as craft projects. Crafting helped me to stay grounded and focused my thinking. The ceramic urn and cups symbolise my learnings, making connections and comfort in sharing my transformation.
---