Project title:  Locating cross-cultural loss through mapping: A heuristic arts-based study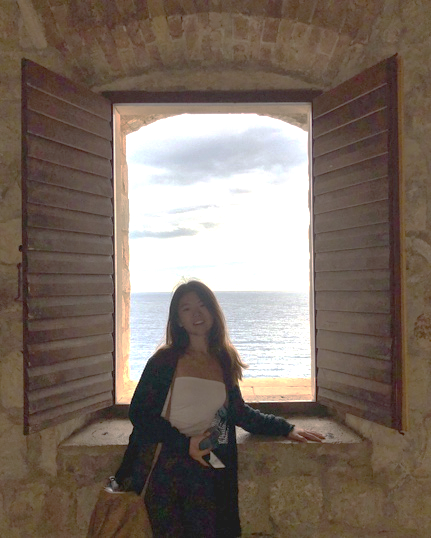 I am local to Singapore, a city-state, island, home and country. I moved to Brisbane, Australia for the curiosity of art and psychology.
I first delved into the wonders and pains of the human mind, body, and behaviour through a B.A in Psychology (Hons).  As a student, my research investigated sound symbolism performance in neurodivergent populations, discovering the underlying and overlapping neural mechanisms and connectivity theories between individuals on the spectrum of autism, savantism and synaesthesia. I am drawn to the innate, sensory and symbolic expression of art-making present in humans and in nature. Art has moved with me across time – from a child getting dazed by glitter and colours; a passionate and indecisive young person making sense of the fluidity of self through art exploration; to an adult seeking, contemplating, growing, falling, learning and reflecting creatively, and an art teacher, creating art with children, youth and individuals with special needs. The known, felt interactions with art accumulated through time has led me to pursue this postgraduate Masters in Mental Health (Art Therapy). I believe in the relational practice of arts-based therapeutic interventions to connect expression, empathy and healing in mental health. For me, artmaking holds roles of the comforter, adventurer, thinker, devils' advocate, and the giver that keeps giving. A myriad of interests informs the way I work in a therapeutic space. I am drawn to modalities of expressive therapies, mindfulness, child-led play therapy, attachment-based, strengths-based, trauma-informed framework, and client-centred approach.
My research is an arts-based heuristic study that explores cross-cultural loss through creative mapping. The concept of cross-cultural loss explores psychological processes when one crosses national boundaries to live in another country through a grief and loss theoretical framework. Tangible and intangible losses experienced as international students living in a different country can include loss of access to familiarity, sense of connectedness and belongingness, competency, and national privileges. Some research has shown that we develop attachment and relationships to places to help us maintain and grow self-identity and sense of well-being; and when we are in the absence of familiar places, feelings of grief associated with being 'uprooted and adrift' is experienced. As an international art therapist student moving to a different country in the backdrop of a global pandemic, my research seeks to locate the experience of cross-cultural losses and grief through the use of art visual mapping.
---